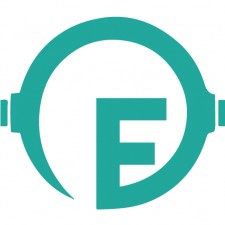 SINGAPORE, February 21, 2018 (Newswire.com) - FintruX Network, the global P2P lending ecosystem, announced that they have successfully raised $12M in their public pre-sale. FintruX have launched their main token sale which will gofrom the 7th to the 28th of February 2018.
FintruX Network plans to raise $25 million selling digital tokens as it builds the global P2P lending highway based on Ethereum and no-code development. The company announced that it has already successfully raised $12M in their public pre-sale which took place from the 7th to the 21st of January 2018.
Absence cash flow is a problem that continues to plague small businesses and startups from around the world. Local financing options are either not accessible or have oppressive credit terms that further restrict liquidity instead of providing the intended relief.
FintruX is enabling global entrepreneurs to quickly secure affordable loans with no collateral, in any currency. This is achievable with their open ecosystem of partners and credit enhancers which reduces the complexity and riskiness of unsecured loans. By lowering the risk for lenders, borrowers can be offered affordable and reasonable interest rates.
During their token sale on the 7th of February, FintruX Network is offering up to five percent bonus for early participants.
The goal of the token sale is to raise a total of 25M USD in contributions. This raise enables the development and expansion of the global p2p lending highway connecting small businesses with reputable lenders at below market rates within minutes.
For additional information about FintruX Network, visit www.fintrux.com.
About FintruX Network
FintruX Network is a blockchain startup backed by tech experts Robocoder Corporation. Its goal is to build a global P2P lending highway based on blockchain technology. The company aims to make unsecured loans highly secure and their innovative concept solves three major issues for small businesses, especially startups, to borrow from accredited investors and financial institutions. By applying credit enhancements, FintruX Network not only improves but actively seeks to neutralize the lender's credit risk and, in the case of a default, provide cascading levels of insurances to cover the loss – thereby increasing the overall credit rating and lowering interest rates simultaneously. FintruX is a Singaporean company. Among the FintruX partners are Cynopsis Solutions, Bloom and Datawallet.
Visit the Official website – https://www.fintrux.com
Find on Facebook – https://www.facebook.com/fintrux
Follow on Twitter here – https://www.twitter.com/fintrux
Medium – https://www.medium.com/FintruX
Join Telegram Channel – https://t.me/FintruX
Reddit – https://www.reddit.com/r/fintrux
LinkedIn – https://www.linkedin.com/company/fintrux
Media Contact
Contact Name: Conrad Lin
Email: press@fintrux.com
Location: Singapore
FintruX is the source of this content. Virtual currency is not legal tender, is not backed by the government, and accounts and value balances are not subject to consumer protections. This press release is for informational purposes only. The information does not constitute investment advice or an offer to invest.
Source: FintruX
Share: