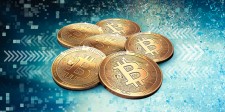 News publication CoinCentral launches its new website, allowing them to provide top-quality content to the cryptocurrency community.
IRVINE, Calif., October 2, 2017 (Newswire.com) - Today CoinCentral, a news source for all things Bitcoin, blockchain technology and cryptocurrency, celebrates the launch of their new website. Coincentral.com is focused on providing valuable news information about a very complex and new subject matter: blockchain technology — the most famous of which is currently Bitcoin. The company's goal is to continually produce high-quality articles that are written in an easy to understand way that does not require expert level knowledge or a cryptography degree.
Coincentral.com explains the key differences between exchanges such as Coinbase, Coinmama, Kraken and GDAX. Some of the main differentiating factors include community trust scores, security, customer support and fee structure. The professional team of knowledgeable cryptocurrency writers and staff want to make sure the crypto community has great go-to resources for choosing good exchanges, securing their coins safely, staying up to date with news and providing readers with important information on new ICOs.
The wide range of altcoins and the dozens of ICOs popping up each week make it very difficult for individuals to keep track of them. The differences between major alt coins and the primary use case for each major alt coin is covered thoroughly on coincentral.com. This coverage is a never-ending work in progress, and CoinCentral strives to be a valuable resource for the crypto community.
Website: http://coincentral.com
Twitter: https://twitter.com/realcoincentral
Facebook: https://www.facebook.com/RealCoinCentral
Media Contact
Contact Name: Killian McGrath
Contact Email: killian@coincentral.com
Location: Irvine, California
CoinCentral is the source of this content. Virtual currency is not legal tender, is not backed by the government, and accounts and value balances are not subject to consumer protections. This press release is for informational purposes only. The information does not constitute investment advice or an offer to invest.
Source: CoinCentral
Share: